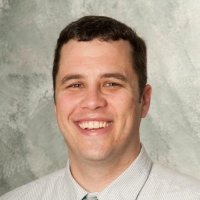 Friday, Feb 16
12:30 PM
SRB 276
(Guido Verbeck's office)
Andy Mitchell is a chemistry professor at Illinois State. He studied with the research group at Texas A&M under Daniel Romo (now at Baylor).
He help provide leadership for the Christian Faculty group at ISU, and will be sharing about his experiences within the group as well as his own spiritual journey.
RSVP by Tuesday, Feb 13 (lunch is included)